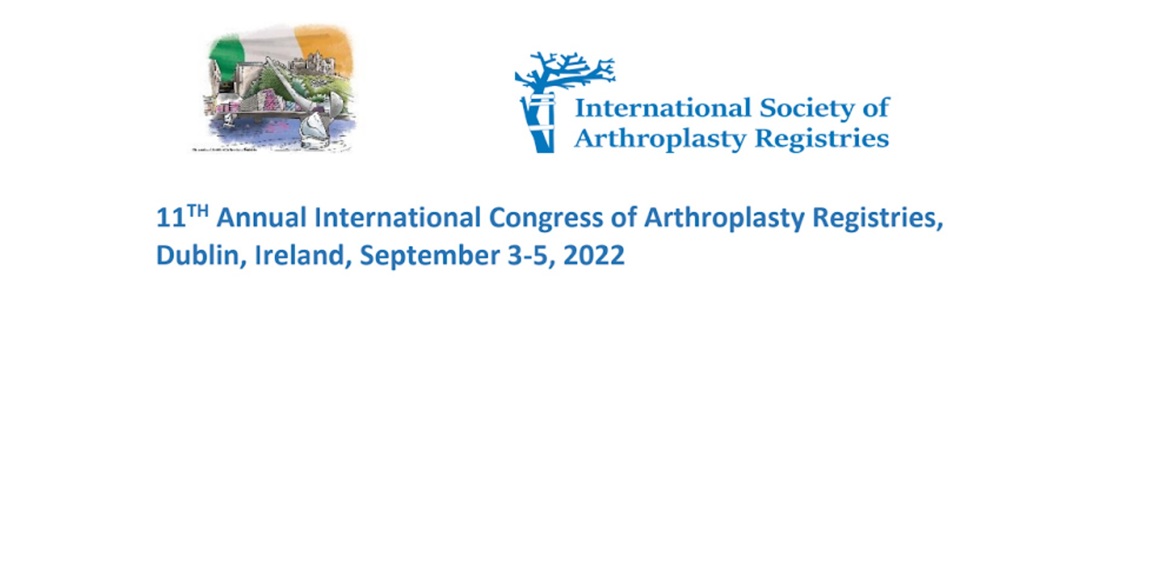 Nederlandse bijdrage ISAR-congres 2022
Van 3 tot en met 5 september 2022 vond het elfde congres van de International Society of Arthroplasty Registers (ISAR) plaats in Dublin. Met zo'n 150 deelnemers vanuit de hele wereld was het een groot succes. De LROI was goed vertegenwoordigd bij de vele presentaties.

Presentaties:
1.    Maaike Gademan, Impact of COVID-19 on arthroplasty surgeries in 2020 in the Netherlands and Denmark;
2.    Rinne Peters, The learning curve of the direct anterior approach is 100 cases. An analysis based on 15,875 total hip arthroplasties, using the Dutch Arthroplasty Register;
3.    Bart van Dooren, Direct superior approach (DSA) is associated with lower risk of revision due to dislocation: Early nationwide results based on the Dutch Arthroplasty Register (LROI);
4.    Liza van Steenbergen, Femoral head size and surgical approach are associated with risk of revision after total hip arthroplasty. Updated results of 269,280 procedures in the Dutch Arthroplasty Register;
5.    Joris Bongers, Smoking is associated with higher short-term revision rates and mortality in 272,640 patients following primary total hip and knee arthroplasty;
6.    Mirthe van Veghel, A comparison of revision rates between short-stemmed and conventional-stemmed uncemented total hip arthroplasties in the Netherlands using data of the Dutch Arthroplasty Register;
7.    Bart van Dooren, Revision after dual mobility cups in total hip arthroplasty: higher risks with certain combinations of cups and stems? An exploratory observational study based on nationwide data in the LROI;
8.    Heather van Brug, Preoperative opioid prescriptions before total knee and hip arthroplasty: A nationwide cohort study;
9.    Liza van Steenbergen, No difference in 1-year improvement of patient reported physical functioning and pain between patella resurfaced and non-patella resurfaced TKAs: analysis of 17,224 primary total knee arthroplasties in the Dutch Arthroplasty Register (LROI);
10.    Maartje Belt, External validation of clinical prediction models for patients undergoing total hip arthroplasty using registry data.

Het volgende ISAR-congres vindt plaats van 13 tot en met 15 mei 2023 in Montreal, Canada.